There can be multiple reasons to send your money to other countries. It may be for business purposes or family support. Gone are the days when you were anxious about how to send money to other countries without any trouble. It was much like a headache for many people. But now it has become easy. Technology revolutionized our lives. Digitalization is sweeping the globe in every field. Sending money is now as easy as 1-2-3. 
In this article, we are going, to sum up, many ways to send money abroad. What is the best way to send money? Which methods are the cheapest and safest? 
There is a solution to all your queries in this article. Let's get started without wasting any time.
MoneyGram 
MoneyGram, as its name suggests, is a money transfer company. It started working in 1940 and now provides its services to more than 200 countries. Money transfer company based in America that ranked second in the world in 2014. 
Using their website, you only have to register, and you can send money wherever you want. You can also track and receive money from it. There is also an option that you can find a nearby franchise. Paying bills is also possible. 
One of the best things about this website is, there is a plus reward for its users. On your second transfer, you can get 20% off charges. You can avail of 40% off on every fifth (5th) transfer.  
The mobile app makes every task very easy. You can download it free on android and iOS. The unique features of this app make it convenient for everyone.  
TransferWise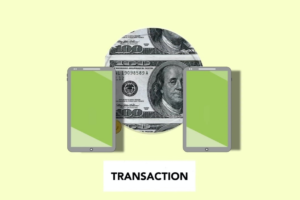 TransferWise is one of the leading companies to make transactions internationally. It is an international organization founded in 2011. There are 60 countries in which you can send money with this company, and the cost is 7x less than transferring it by the bank. You can now send your money within hours. 
One of the main features of this company includes a desktop and a mobile app. You can send money into more than 50 currencies. You have to make an account, verify it, and then start. You have to put some information like
The details of the amount transfer 

Your details 

The details of the recipient 

Review all the details you put 

And then send. 
It takes less than 5 minutes to put all this information. The process is easy, and you can send money from your home. 
WorldRemit 
WorldRemit is another best company that offers its services in money transferring and remittance. It started working in 2010. You can transfer money to approximately 130 countries in 70 different currencies by using it. It also offers mobile app services. Additionally, it includes a delivery method option. You can send money in two different ways. One is cash pickups, and the second one is bank transfer. You can choose one method for transferring your money. 
Transfer time may vary due to different locations. However, this company claims to be able to complete 90% of transfers in minutes. Its transfer fee is less than other money transfer services.
OFX
OFX is an international company used to send money overseas. It is among the top leading companies to provide money transfers services. The company started working in 1998 and has its headquarters in Sydney, Australia. 
You can transfer money to over 190 countries in 50 different currencies. OFX has a fixed transfer rate of AUD 15 for less than AUD 10,000. But if you transfer more than AUD 10,000, OFX charges you nothing. 
One of the prominent features of this website is that you can get help regarding the process of sending money through this company. You can contact its customer support team at any time. Additionally, you can track your money transfer through its mobile app. All you have to accomplish is to create a free account. You can now send money and track your transfers through mobile apps. 
Banks 
It is one of the most secure ways for you to send money overseas. But some people find it is a tiring process. In this type of money transfer, banks need a lot of information about the recipient 
Name of the recipient

Address of the receiver 

Bank name 

Account number

IBAN (International Bank Account Number) of the recipient bank.
Since each bank has its security check system, your money transfer can take two to five working days. Additionally, banks generally charge higher fees than other money transfer companies.  
You can choose banks for safe money transfers. But if you want to send your money fast within hours or fewer days, you should choose another way.