When a potential customer is looking for a product or service, they are likely going to search for it on Google. Here is how Google Ads works: you enter a search keyword, and Google serves them a relevant ad for service or product. Google Ads is one of the most effective and successful tools for marketing your product or services, driving traffic, generating leads, and getting sales.
If you have been ignoring the most popular online advertising platform, your competition is probably taking advantage of Google Ads. Today, we'll show you some of the reasons why small businesses need to use Google Ads.
1. Get Your Business Discovered
Every business wants their websites to be discovered on the first page of Google search results. If you want your service or product to get discovered by your potential customers within a short time, then Google Ads is your best bet to make it happen. Obviously, it is challenging for small businesses to compete with already established competitor sites on Google search results. Fortunately, Google ads level the playing field, and you can go against the top company's domain as your ads appear on the top of the search results.
This advertisement allows you to reach your target or potential customers each time they search for your service and product. So, Google Ads increase the visibility of your service and/or product in a short period of time.
2. Flexible Marketing Option
Google Ads is an extremely flexible marketing platform. Firstly, it allows you to turn on and off your internet traffic. You can customize campaigns to concentrate on certain types of users. For instance, you can target people by the type of device they are using, their location, and the Google-owned sites they frequently access, such as YouTube and Google Maps. It also allows you to set your own budget for certain parts of your marketing campaign.
3. Reach Local Customers
Google Ads gives you a couple of targeting options, making it easier to target your potential customers. This can be efficient if you own a local store and intend to target prospects in that area only. If you focus on a certain local audience, you can benefit from Google ads by making sure the people in that area can see your ads. This helps you reach your target audience without wasting your ads on the people that are not in your location.
4. Measure Your Success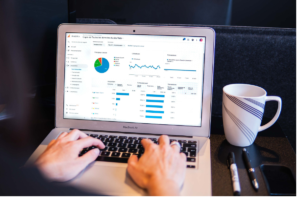 With Google Ads, you can track clickthrough rate, conversion rate, and ad spend. For instance, if someone clicks your ad and then did something valuable such as purchasing your product or service, phoned in the order, or download your app, you can track them. With the ability to see the ads that get clicks and those that don't, you will know how to manage your campaign, and this, in turn, can boost your ROI.
Google Ads also allows you to get other valuable data, which include how much it costs you for ads or online purchases. Plus, you can also use analytical tools to learn more about the shopping habits of your customers.
5. Reach Your Customer When They Need Your Service and/or Product
When you get seen by your potential customers at the right time, they are looking for services or products is intent marketing, which is profitable. But as a small business owner, you will likely find it very difficult to get on the top of the search results since you are likely competing with more experienced, career-long, established, and motivated SEO experts. But with Google Ads, you can get your website seen by your target audience exactly when they are searching for it.
6. Follow Your Audience with Retargeting
With Google Ads, if a potential customer has visited your site, they receive a cookie from a code you have placed on the backend of your website. So, when they leave your website, you can design your Google ads to follow them on the Google search or Google Display Networks. While you will need to pay extra for it, it can help you increase sales. For your target audience who are interested enough to visit your website, Google ads can help you get seen by them again.
Conclusion
Google Ads gives every business, no matter its size, instant benefits. Nowhere will you find a marketing practice that helps you reach your target audience within a few hours of launching it. But Google's incredible technology allows you to build and scale an engaged audience at all levels of your sales funnel. You may not be able to get a marketing practice that provides a better ROI than with Google Ads.