Long gone are the days when businesses only relied on referral marketing. Now there are several platforms that businesses can use to advertise their company and attract more customers.
The major shift in marketing occurred with the advent of the internet. It has made the world into a global village mainly because the information from across the globe is at our fingertips. There are several platforms that offer perfect marketing opportunities. Global access makes it an effective marketing platform.
Benefits Of Advertising Via Instagram
Instagram is without any doubt among the most used apps in the world. It has a diverse community as people from all around the world use it, making it the perfect tool for reaching potential clients.
Nowadays it is essential for businesses to invest in engaging social media profiles including an Instagram profile for effective marketing.
Better Targeting
Targeting the right audience is crucial to gain customers. If you are advertising to the wrong people then the marketing efforts will fail to yield desired results. Using Instagram for advertising is a smart move especially the paid advertisements because it helps to target the audience with precision.
Instagram offers the opportunity to target customers by interests, behaviors, location, demographics, etc. The advertisements show up on the feeds of the users that are the target audience. It increases the chances of making sales. It is the perfect tool for customizing audience targeting and makes it easier to monitor results.
Boosting Brand Awareness
Creating brand awareness is an essential step to building a huge clientele. Paid ads on Instagram are perfect for enhancing the visibility of the brand. People will choose to invest in your business if they are aware of it. Telling a wider audience about the existence of the business is essential for attracting more people.
Gaining customer's trust is critical for earning their loyalty. A business cannot make sales if people do not recognize the brand. Customers trust brands that are more recognizable, so it is essential to make them visible. Posting attractive and engaging content makes it more likely for customers to follow the business and all its offers.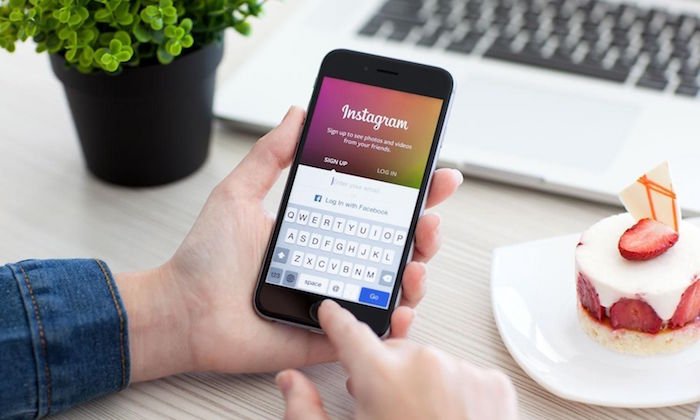 Staying Ahead Of Competition
Social media is improving continuously as new features become part of the app. As marketing trends change, new and exciting features are added to the app to ensure a better experience. The features of Instagram make advertising simple and easy.
Features such as insights, IGTV, enhanced targeting, and stories are perfect for marketing and spreading the word about a brand. Instagram features make it easier to adapt to new marketing trends. Nowadays speed of marketing is just as important as the quality.
Ensuring Customer Satisfaction
Customer suggestions are valuable. They can point out holes in the business plan and offer ideas for improvement. An organization can use an Instagram account to connect to the audience while marketing the brand.
Customer reviews are necessary for making better decisions. Customers can leave messages on Instagram posts and businesses can respond. Communication is the key to knowing your target audience and offering quality and satisfying services. Real feedback is highly appreciated by customers.
Tracking Success Of The Campaign
The purpose of an advertising campaign is to get more clients and make more sales. Instagram has features that allow businesses to keep track of their marketing campaigns. The success can be tracked in real-time. It offers valuable data that offers insightful information about customer behavior and the effectiveness of the campaign.
Companies get access to analytics that tells whether the campaign is generating desired engagement or not. The data also shows the number of leads received and how many were converted to sales.
Fit For Any Budget
Instagram advertising is worth investing in because it is suitable for companies of any size. It can work no matter what budget you have. Setting up an Instagram marketing campaign does not need a big budget. You can have an engaging and attractive campaign even with a small budget. Paid Instagram ads are cost-effective and convenient.
Instagram has a pay-per-click model so you only need to pay if a user clicks on the post and goes to the website. If the user is not directed to the website you do not have to pay for the advert.
Conclusion
Instagram adverts are an efficient way of reaching a wider audience and increasing the conversion rate. It is one of the largest platforms with diverse users which means it is an ideal place for reaching larger audiences and building a clientele. The insights offered by Instagram are highly valuable and can be used to influence marketing campaigns on other platforms.