What is Email Tracking App?
Email tracking application helps the companies to interact with their customers in a more adequate and conventional system. it is to be noted that these apps have made it very easy for you to keep a check on the emails. It has also improved businesses in numerous ways. Not only do these tracking applications save your time, but they also help you monitor your emails without any additional or extra hassle.
Best Email Tracking Apps for Gmail and Outlook
If you are looking for the topmost email tracking applications, then you have come to the right place. In this article, we are going to help you in finding the most suitable email tracking app that can also improve your work pace efficiency.
1. SalesHandy
One of the biggest perks of this app is that it lets you track your emails both from Gmail and Outlook. So, in case if you are using both of these email systems, then you just have to use this single app to track them. SalesHandy has several interesting features that can help you with monitoring your emails. The best part about this app is that doesn't only helps you with monitoring your emails, but it can indeed help you with auto-follow-up, email templates, and email campaign options. This application also offers you these services for free, which means it is a win for you.
2. MailTrack
MailTrack is one of the most frequently used email tracker apps. This application is free, but if you need advanced programs such as metric for your email, then you need to buy that version. On the other hand, it can only be used to track the mails on your Gmail. It helps you know when a certain sent email has been opened and read. It also has a reminder feature, that keeps reminding you about the follow-ups on your emails. This application also keeps you posted about your email engagement. It lets you know if your client and audience are interested in your content or not. You can easily open this app through chrome, and enjoy its distinctive features.
3. HubSpot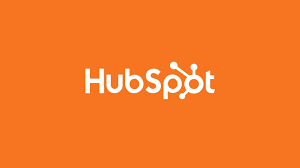 HubSpot is an app that can be installed on your IOS and Android mobile devices.  It is also available for both Gmail and Outlook emails. It is known to be one of the fastest email tracking apps. A very unique feature of this app is that it informs you about your lead's history in seconds of sending that email. It switches on the automated response and helps your business get more traffic. This company is working since 2005, to empower various businesses and organizations. This application can also be helpful for you in growing and converting your business leads. HubSpot has developed its software to create an easy and personalized environment for its clients and customers.
4. Boomerang
Boomerang is well-known tracking software that can only be used for Gmail. It has a built-in app that can be run from both Android and IOS. The most prominent feature of this app is that it creates a confined schedule for you to send your emails. It also allows you to set a timed response for your emails, and once the time limit gets extended it reminds you. The reminder can help you in carrying out a follow-up for your email. If you think about its fee, then it has three basic plans that can only be availed once you subscribe to them. But it also has a free mode, so it's for you to decide the mode.
5. Cirrus Insight
Cirrus Insight is among the top-notch email tracking companies to date. It can be used for Gmail and Outlook tracking. An incredible thing about this application that makes it outshine the others is that it let you know about the location of your client. For example, if your client is living in the West then you can engage with him according to his standard time. This way you will always be on time with your emails. It also comprises a feature called attachment tracking. This feature has caught the attention of many of the non-users. The attachment feature helps you in accessing your documents when they were read, what page, and to whom they are forwarded.
You can't run a business without using an email system, be it digital or traditional. That's why email marketing has become very significant these days.  One thing that we know is that email marketing can be a certified and legit way to build up your profiling in the marketing field. And we can also guarantee you that using these apps will grow your business in many fruitful ways.