Employee time tracking applications help a company in monitoring the time their workers are using to complete a project or task. It is mainly about tracking the work hours of an employee. Most of these apps also help you trace your employees that are in sales and are working on the road. You can not only see their working hours but also know their location. This system of tracking applications has made the workplace run more smoothly. It has not only made the employees responsible but also productive.
What are some of the best recommendations regarding Employee Time Tracking Apps?
According to research in the present day, it has been observed that in America an average of 40% of companies and businesses are using these time tracking apps. It suggests that soon, the numbers will rise even more. So, let's take a look at some of the best time tracking apps that can help you in making your workplace more systematic.
1. Timely
Timely is one the best apps when it comes to recording your projects and their timings. It is based on the automatic time tracking concepts, which means it is less effort and more work. It gives you a precise and accurate record of the time that you spend on meetings, reading emails and documents. It does not only give you your time assessment but also presents you with a record of your office team. Timely offers you a free trial for 14 days, but after that, you have to subscribe to their membership plan.
2. TimeCamp
This application promises you great project management skills. It does not only keep you informed about your employee working hours but also presents you with their vacation and holidays records. It's suggested to be of very good use for freelancers and large business startups. It also has a very advanced payroll feature. TimeCamp tracks the time for you itself. In case you are working on a project on your device, then the TimeCamp automatically records your work and invoices for you.
3. HubStaff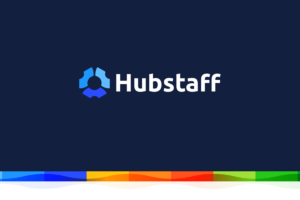 HubStaff has outshined many other tracking apps with one of it incredible feature. The feature is that this application monitors your teamwork even when they are working offline. It also helps with GPS locations and billing records. Other than that, it takes care of your fieldwork as well as invoices. HubStaff s comprised of some other distinguishing features like digital timesheets, Geofencing, PTO, and training platform.
4. Connecteam
This application's name says it all. Connecteam is designed for companies to work faster by learning simpler ways of payroll procedures and time tracking. The app can be used on both desktop and mobile devices. It also allows the employees in adding additional notes in their previous worksheets and projects. Connecteam feature includes automated attendance sheets, overtime work hours, and time limitation reminders. It is simple to use with a quick setup time.
5. ProofHub
ProofHub is among some of the most eminent time tracking apps. One fact that makes it easy to use is its friendly interface. It has many modified and modern features making it easy for its users to be on schedule always. Some of these outstanding features involve online file sharing, monitoring working hours, and collaboration options. It helps your employees by assuring them full transparency. ProofHub also works with other apps to make their system more efficient.
6. Toggl
It is one of the most substantial time tracking apps. It allows you to set up your tasks and time limitation for them. Its budget planning feature has proved to be very helpful for the new emerging business companies. Toggl allows you to share your documents in the form of Excel and Pdf with your clients. Not only as an app but it can also be used as a Chrome plug-in. Its subscription is a little expensive, but with all of its amazing features, it is worth it.
7. Beebole
Beebole has made it convenient for its users to not miss deadlines. It has an automated reminder notification system that keeps your employee updated, for not forgetting to send their projects in time. It has a simple system that connects you to your customers and clients. It is considered a very good choice when it comes to monthly analyses and reporting tasks. Any small or large business organization can get benefitted from it, as it can work on both levels.
These apps have made it easy for companies to complete their tasks before meeting deadlines. If you want your business to grow productively, then it is high time that you get assistance from these applications.