Crossover is becoming popular day by day among people due to its unique design and stylish look. Although it is small in size as compared to midsize, it will be best for smaller families. You can use it to enjoy tours and make your memories last a lifetime. In this article, we are going to discuss the best crossover SUVs with modern technologies and features. We hope this article will be helpful to you when looking for crossover SUVs. Let's begin without wasting any time.
1. Toyota RAV4
Toyota RAV4 is one of the most favorable choices for people. Its advanced features and unique functions make it prominent against its competitors. You can drive safely in all seasons. With its multi-terrain, you can choose between one to four modes according to the situation. This feature provides traction when you are on a snowy or wet road. Due to this feature, you can drive tension-free no matter what the weather is like. 
This car has a powerful All-Wheel Drive system. Its automatic All-Wheel Drive system allows it to perform well. It consumes more energy when all wheels are working, but when it is not necessary, it stops sending energy to the rear wheels. 
2. Ford Escape
Ford Escape is a premier crossover SUV that you can buy. Its starting price is $25,555. Its elegant look and stylish look adds charm to your personality. You can drive with confidence and make a good impression on others. 
5 seaters with a roomy cargo space make it best for a family. Its interior space allows you to sit in it comfortably. 
Its maximum horsepower makes it prominent among other crossovers SUVs. but don't overlook its towing capacity that has a maximum capacity of 3500 lbs. Its pre-collision assist and Automatic Emergency Braking (AEB) helps a lot in driving. With its mobile app, you can benefit a lot. 
With its Vehicle health alert, you can set a reminder for an oil change and it also saves a record of previous service history. 

You can control features like start, stop, lock and unlock the car with this.

With its friendly guide feature, you can take help at any time. 

Wifi hotspots inside your vehicle can help make your trip more enjoyable.
3. Honda Pilot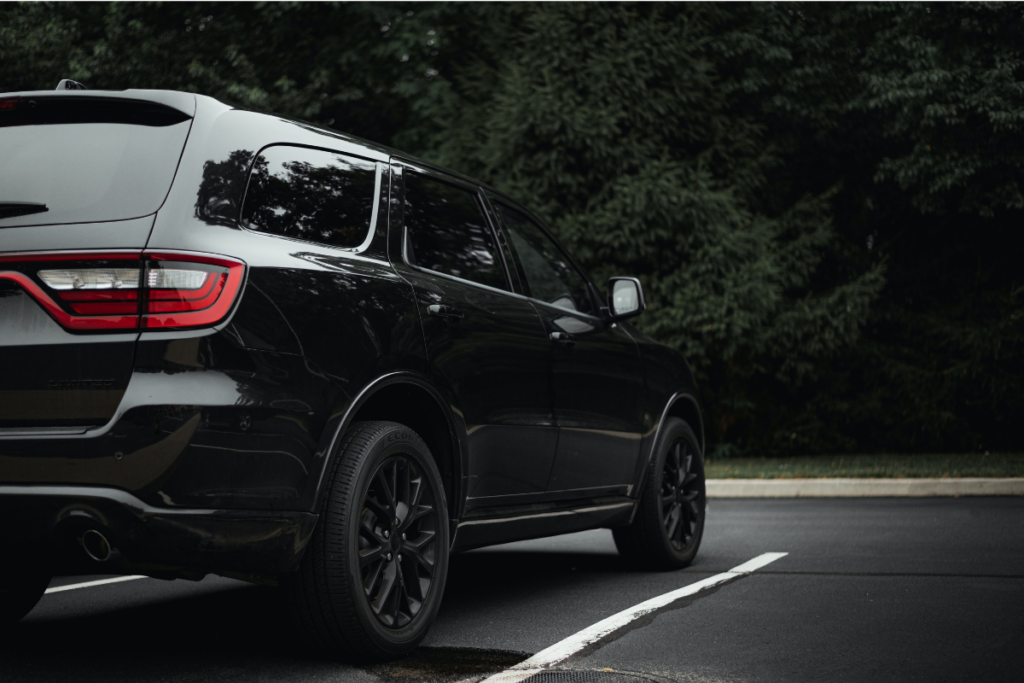 Honda Pilot is a stylish-looking crossover SUV. Its starting price is $39,060. It gives a very refined look from every dimension. You can enjoy off-road trips and long drives. It is very comfortable for passengers and takes you on a relaxing trip. The wide space inside it will astonish you. You can sit comfortably in it. The spacious cargo space can fit a lot of luggage. Its sensing system is outstanding. When it detects an imminent frontal collision, it automatically applies the brakes. As a result, you can avoid severe accidents. Its Lane Keeping Assist System(LKAS) allows you to keep in your lane by adjusting your steering.
4. Chevrolet Equinox 
If you are looking for one of the best crossover SUVs at a reasonable price, check out the Chevrolet Equinox. Its driving performance and stylish look will make you spellbound. Five-seaters with a spacious cargo area and a comfortable seating plan allow its users to travel long distances without any problems. 
Its interior and exterior looks will amaze you. Its customers' safety always comes first. That is why it has features that assist you in driving or cause alerts in an emergency. 
Automatic Emergency Braking

Lane Keep Assist

Front Pedestrian Brake

Frontal Distance Indicator

Auto High Beam Assist
These advanced features help a lot while driving. It is suitable for off-road tours and long road trips in any season.
5. Honda CR-V
Honda CR-V is one of the top crossover SUVs you can choose for your family. It comes in 8 different exciting colors. You can choose 1 according to your taste. Equipped with advanced technologies make it prominent among all. 
The Blind Spot information system assists you in safe driving because its sensors alert you when there is another vehicle in the adjacent lane. Its audio system is just blowing your mind away. 9 speakers with a subwoofer, it's a perfect combo to enjoy the music all the way long.
Designed to withstand all the harsh environments, you can relax while riding this vehicle. Its Cross Traffic Monitor system alerts you when there is a vehicle approaching from the side. You can prevent accidents with this feature. Its Multi-Angle Rearview camera assists you when you reverse your vehicle by selecting one of the three angles normal, top-down and wide. It automatically turns on and off the LED lights when necessary. With Rain-Sensing Wipers, your windshield wipers automatically adjust their speed to wipe away the rain without diverting the attention of the driver.