SUVs (Sports Utility Vehicles) are steadily growing more popular day by day. Many people are demanding SUVs. There are many reasons behind its ubiquity. Some people prefer cars that are more comfortable, spacious, unique in their design, and provide ample cargo space. In this regard, SUVs are a perfect choice. 
In this article, we are going to explore what is an SUV. You will find details about the SUVs. Why is it so popular? There are numerous features of SUVs that you will learn about in this article. Let's begin without any further delay. 
What is an SUV?
An SUV is an acronym for a "Sport Utility Vehicle". It comes in different sizes and styles like family SUVs, midsize SUVs, crossovers, and electric SUVs. Depending on your tastes and budget you can select the right one. SUVs have a high roof, and their elevated seating positions are tremendously helpful for safe driving. On wet roads and off-roads, its AWD(All Wheel Drive) is a great benefit.  
It is a Family-Friendly Vehicle
No doubt, selecting a car for yourself is not an easy task. Everybody wants a vehicle that allows more space for family and luggage. When you go for a long drive or trip, everybody wants a relaxing ride. Where you do not get tired. For this purpose, SUVs are the best option. Because it offers a spacious room for not only drivers but also passengers. Everyone will enjoy their ride without getting bored and tired. 
Eco Friendly
One of the most benefits of having SUVs is, they are eco-friendly. Electric SUVs play an instrumental role in conserving the environment. Because the vehicles used diesel and petrol emit CO2 that is dangerous for our environment. In contrast, electric SUVs are free of this issue. You can drive confidently and tension-free. Moreover, CO2 is also harmful to the health of drivers and passengers. On the other hand, electric SUVs emit no CO2 and do not harm our health.
Roomy Cargo Space
SUVs are well known for their ample cargo capacity, and it is one of the most prominent advantages of owning one. With SUVs, you do not have to worry about where you will put your luggage. Because SUVs provide a spacious cargo space, you can put your things conveniently. Some SUVs have the option of folding the passenger's chair. And because of this, there will be more space available for your luggage. 
Equipped With Advanced Technology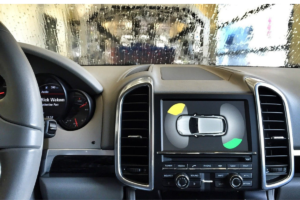 The technology in these SUVs is cutting edge. Due to their advanced features, SUVs are becoming popular day by day. Automatic systems and sensors bring easiness to the lives of people. With these advanced technologies, drivers can conveniently drive with navigation systems. 
You can effortlessly charge your smartphone using its wireless charging. 

Lane Keeping Assist(LKA) helps drivers to keep in their lane. 

You can open and close the liftgate with its hands-free power liftgate system. 

You can turn the dial to select driver mode. It is just under your control. 

Due to its imminent frontal collision, it automatically applies the brakes. As a result, you can avoid severe accidents.

Its automatic all-wheel drive provides traction control and better handling.
Suitable For All Seasons 
SUVs are perfect for any weather condition. SUVs allow you to drive even in the worst weather. Rainy, snowy, muddy, and stormy conditions are no problem for it, thanks to its advanced technology. Wet roads can be slippery, but the automatic all-wheel drive provides excellent traction control and better handling. 
Some SUVs have glass roofs. Because of this, one can easily take pleasure in the weather outside when looking at it. 
Control at the Touch of a Finger
Most of the SUVs come with a feature of the mobile app. With just a touch of your finger, you can control your vehicle. There are several functions you can do with it, including starting, stopping, locking, and unlocking your vehicle. Additionally, you can schedule a reminder for the service of your car.  
Pet Lovers will Love This
As we already know, SUVs have a better cargo space as compared to other vehicles. You can put all your luggage in without any worry. Hence keep in mind not only luggage, but you can also make use of this space to place the carriers and crates of your pets. 
It is one of the best features for pet lovers. They can conveniently take their pets with them. 
Style That Never Goes Out of Vogue
Everyone wants to buy a car that people would love at first sight. It is possible with SUVs. Its stylish and elegant appearance will leave a lasting impression on its viewers. The interior and exterior look will captivate you.