Google is the best platform for searching for things. Whether you are looking for the nearest place to eat, or the best shopping area, or any kind of service.
Google is a well of information and a perfect tool for businesses to grow. To reach a wide range of customers businesses must advertise using Google. Google Ads offers exposure that allows companies and presents better warm leads.
Google advertising is an effective way of driving more traffic to the official website. It is an online platform that businesses can use to put their ads in front of the target audience and get better conversion rates. These ads work as pay-per-click. And have the capacity to offer quick results.
Best Google Ads Advertising Tips
The Google ads basics are simple and easy to understand. It comes with a lot of advanced features and developing strategies as well. Keywords are critical in creating successful Google Ads.
Organizations can use these ads in different ways. Grow your business with the following google advertisement suggestions:
Create Google Search Ads
They are the first choice of people looking to advertise their services or products using Google Ads. These promotions are a part of search engine marketing or SEM. Utilize different tools for creating ads that attract users to your bussiness.
Google is the perfect tool for finding products and services you need. Their searches allow Google Search Ads to target potential customers.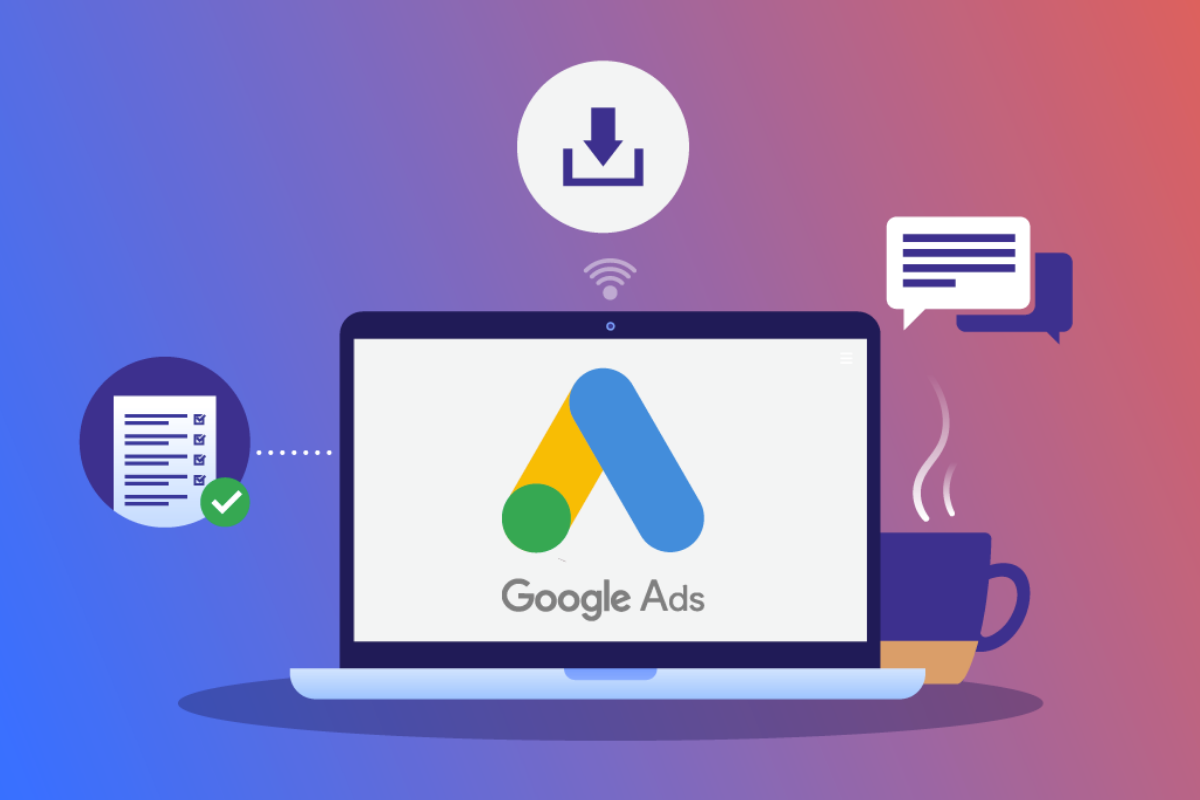 The Google Display Ads
The graphic and banner ads displayed on third-party websites are known as Google display ads. Websites that are a part of Google's display network include a code that makes it possible for Google to display ads in specific sections of the website. The nature and placement of ads are not controlled by the website.
Google is responsible for choosing the ads that are best suited to get the attention of potential customers. The ad is chosen based on a number of factors such as website content, demographics, etc.  The Google display ads can be used for targeting custom clients or retarget the current client list to ensure retention.
Video Ads
Google has the ownership of YouTube and it gives companies an opportunity to market what they are offering using YouTube videos. The ads are the short clips that appear at the start and during the YouTube videos. The video ads also include text ads that appear during the video. YouTube is the second biggest search engine so using video ads is an effective marketing technique to enjoy better sales.
The search is carried out using specific keywords and they can be used by companies to reach a wide range of potential customers.
Send Gmail Ads
Gmail is also a part of Google and organizations can use it to share engaging ads. The look of the ads is similar to an email and they have a subject line, preheader, and senders.
Gmail Ads are not a common platform for advertising. If you are using email marketing it can be used as a supplement. It makes it easier to identify potential customers and reach out to them.
Gmail ads have a subject line. It is vital to choose subject lines that you are confident will work. You can get ideas from successful email marketing campaigns.
Shopping Ads On Google
The product listings that show up at the top of SERPs are known as Google Shopping Ads. These ads are rich in media and include attractive photos, videos along with reliable product information, pricing, and reviews.
Shopping ads allow you to put the products at the center so that they have excellent visibility. The price of the products plays a significant role in deciding which products to highlight in the shopping ads. Products with low prices are not going to get the best ROI but they are perfect for attracting new customers and retaining the current ones.
Local Service And Search Ads
The local search ads show up in Google maps when the user searches for a business in their area. Local Service Ads are placed on SERPs and the users can see them whenever they search for locally-based companies.
Local service ads and local search are highly beneficial for brick-and-mortar stores looking to target customers in their locality as they are most likely to contribute to their sales.
Conclusion
Google is constantly updating to ensure high-quality service and offer brands the best ways to advertise their products and services. Google ads offer great opportunities to drive more traffic, generate better leads and improve the conversion rate.